Today is Scrapyrus Designs' turn in the Mscraps 12 Days of Christmas, and the gifts are for you!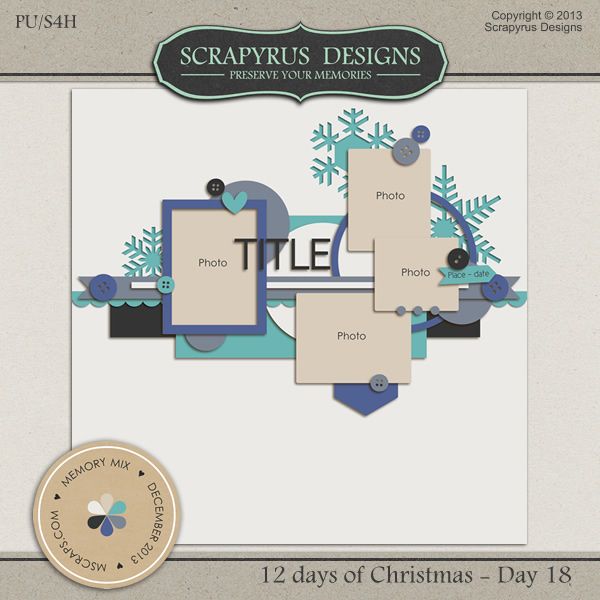 Moving onto a new product: these calendar templates are in the shop at -40% as well. They are really great for creating your own calendar or a fantastic gift for someone.
And it includes different languages!
But that's not all, it's time for your special delivery. Have you marked your calendars? Well now you can.
If you download all three parts, you'll have a lovely full calendar for 2014, created back to front with Scrapyrus Designs products. You just need to pop in a couple of your own pictures and print it.
Part 2 is available on the Scrapyrus Designs Facebook page.
Part 3 is sent out today to all Scrapyrus Designs newsletter subscribers.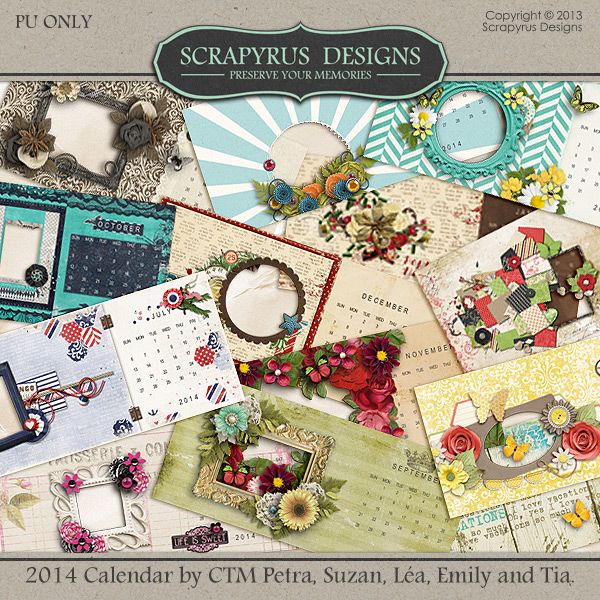 And as a special extra : a tutorial on how to put together this lovely calendar.
(This tutorial is also included in the above calendar product in the store.)