A BIG THANK YOU to everyone who bought My Sunshine collection. Thanks to your support, Sonia was able to make a very nice donation, bringing her total well over the target that she had originally set.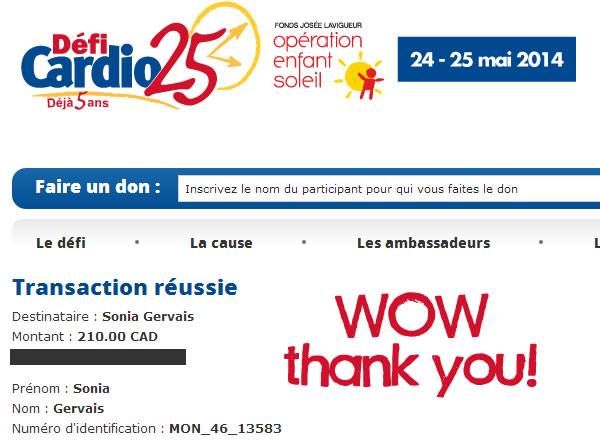 This week's new collection is called Sweet Bump and you guessed it, it's a kit for all those precious moments during a pregnancy. But it's so much more than that, it's also perfect for scrapping non pregnancy and non baby pages, just have a look at the CT pages below.
To see the larger previews of the individual parts just move your mouse over the thumbnails.
These pages were made by the Scrapyrus Designs CT. Aren't they are talented bunch?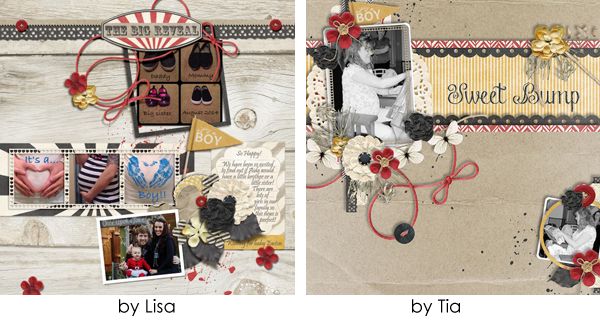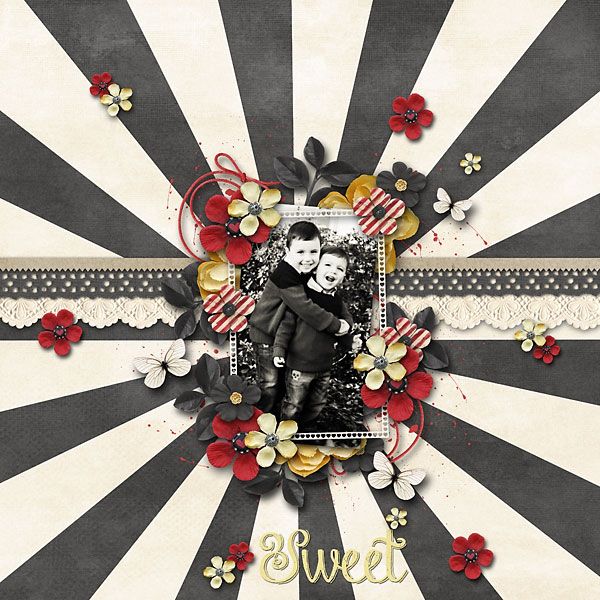 by Petra
And now onto the freebies. First up is this beautiful quick page by Petra.
{Sorry, this freebie has expired.}
{Sorry, this freebie has expired.}