Do you have a special superhero in your life? If so, you do not want to let this kit pass you by! It is simply STUNNING to showcase the merits of those in your life that mean so much! This is a gorgeous kit with masculine tones perfect for Father's Day or ANY day about the men in your life.
To see the larger previews of the individual parts just move your mouse over the thumbnails.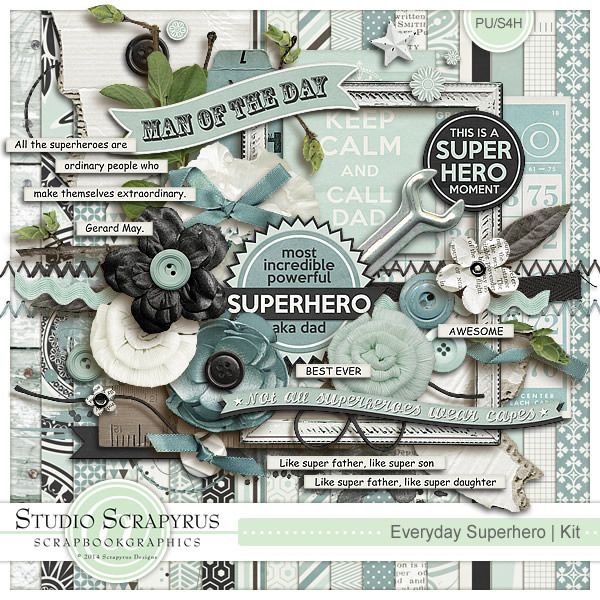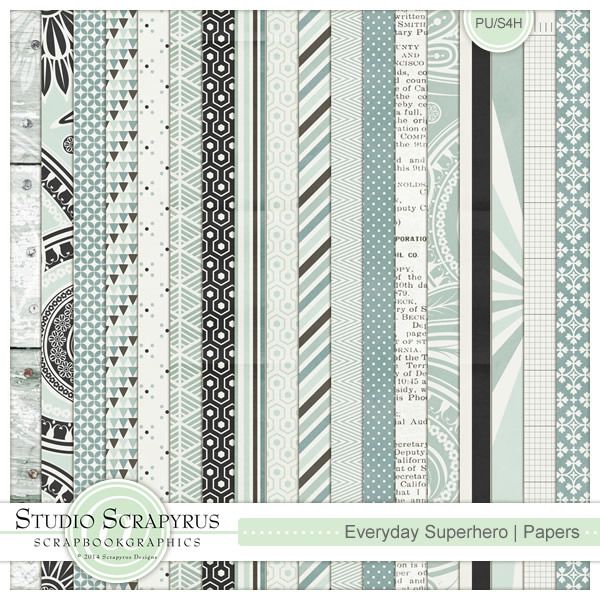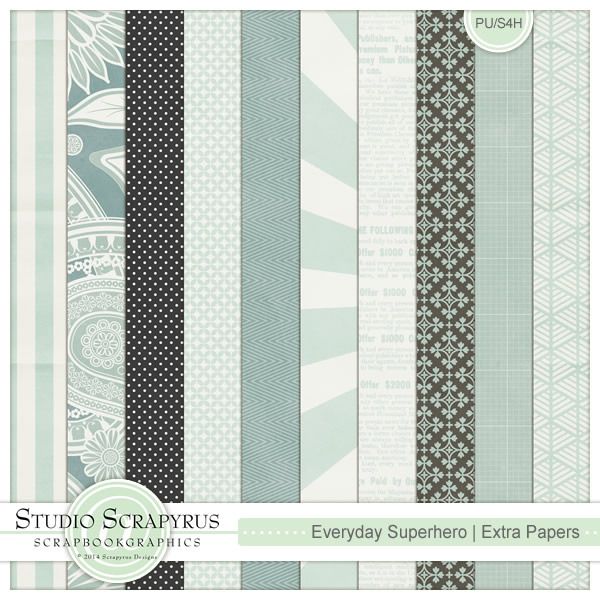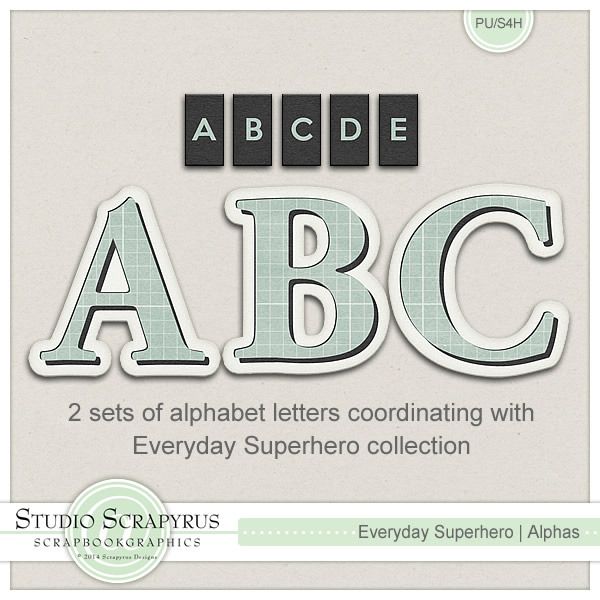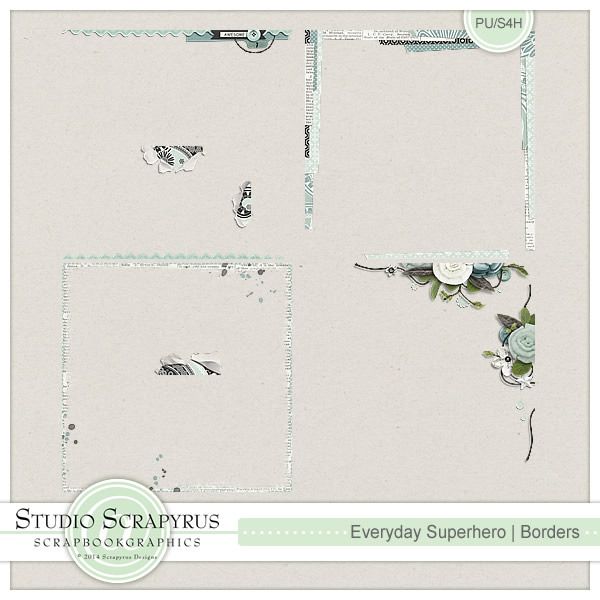 Everyday Superhero:
Kit
|
Extra Papers
|
Borders
|
Alpha
|
Bundle
Take a look at these amazing layouts by our talented CT: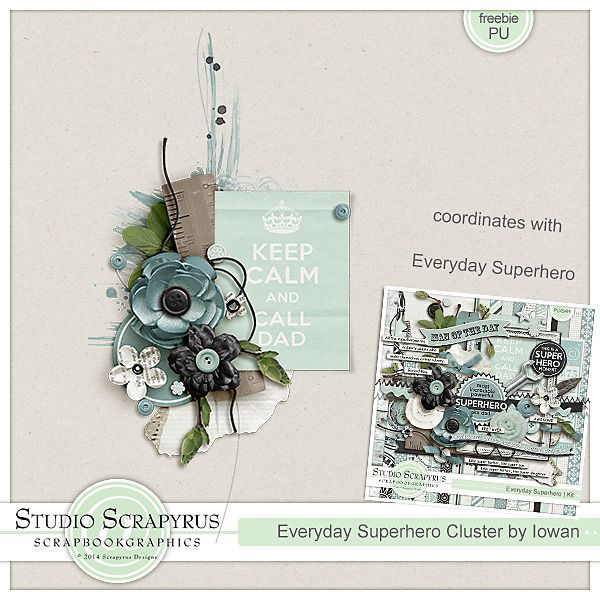 Lea has made our blog readers a QP out of her stunning layout! Click the image below to download this freebie!