Inner beauty has a different meaning to most of us, but it's something that makes us all shine.
A lovely, fresh color palette for the Mscraps' Memory Mix this month and look at the huge collection that Scrapyrus Designs has come up with!
To see the larger previews of the individual parts just move your mouse over the thumbnails.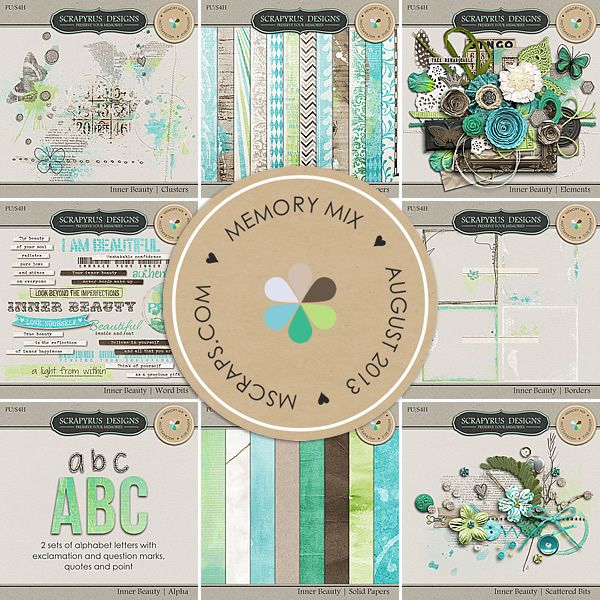 This collection includes
elements
,
patterned papers
,
solid papers
,
scattered bits
,
borders
,
word bits
,
clusters
and an
alpha set
.
Look at the pages from the Scrapyrus and Mscraps CT. Simply beautiful, no?
The pages below also include Memory Mix products from other Mscraps designers.
For
barbara
, it's a happy day. She has won the elements and both paper packs. Congratulations!
Please e-mail scrapyrusdesigns at gmail dot com to claim your prize.
And to finish off, we also have a wonderful quick page for you all. And don't forget to check
the Scrapyrus Facebook page
, you'll find another gift there.