Scrapyrus Designs is back! Can you believe it? You better believe it! From the moment we saw the new kit, the team got into their usual buzz and now it's time for you to discover
Happy Mess
for yourself.
It's a fun kit with bright colors. Perfect for scrapping your perfect life or those not so perfect corners. You do know we all have those, don't you?
But before I show you this new release, there is some very good news for you: to celebrate the re-opening, Scrapyrus Designs is offering you 30% off until Wednesday April 9th on everything in her store (excluding bundles).
And now, without further ado ... here is
Happy Mess
:
To see the larger previews of the individual parts just move your mouse over the thumbnails.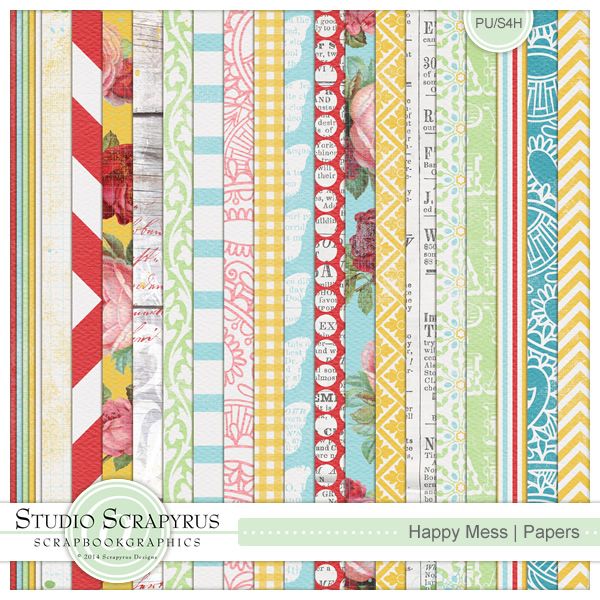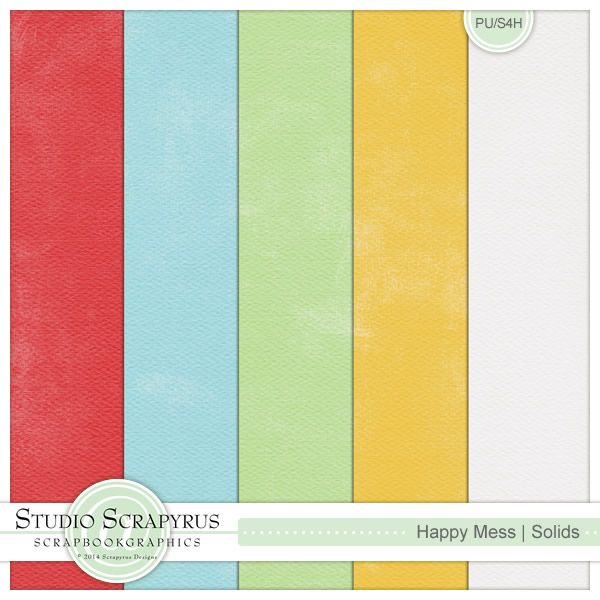 You can buy the
bundle
at a special price or you can buy the
kit
,
borders
and
alphas
separately.
The Scrapyrus Designs' CT created these lovely pages: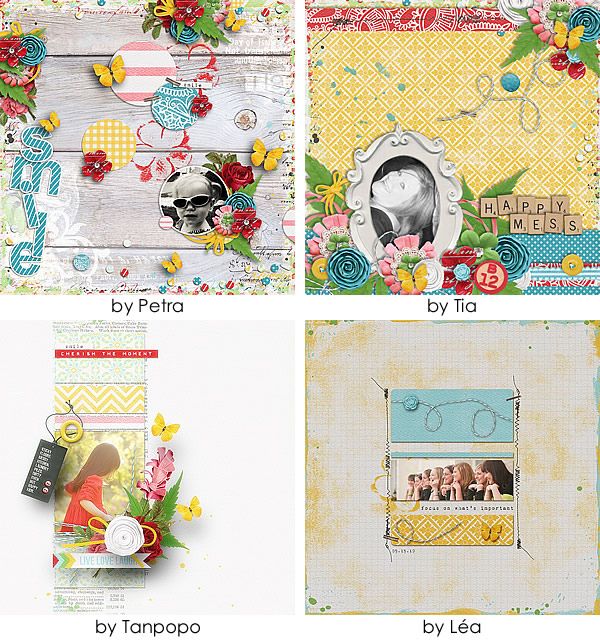 On the
Scrapyrus Designs' Facebook page
, you can find these extra papers. All for you, all for free.
And our newsletter subscribers are treated to even more extra goodies. You can subscribe
here
.
Congratulations to
roxanamdm
, you just won the Happy Mess papers and elements! Thanks to everyone for participating!
roxanamdm, please send an email to scrapyrusdesigns at gmail dot com to claim your prize. You have to claim it within one week.
Have you had enough? Can you handle more? Well, we've got more! This beautiful
Spring Break
kit and bundle
can be yours for free
.
The full kit is yours for free when you buy $5 worth of products from the
Scrapyrus Designs store @ ScrapbookGraphics
from April 4th until April 9th 2014 and with a purchase of $10 you get the complete bundle!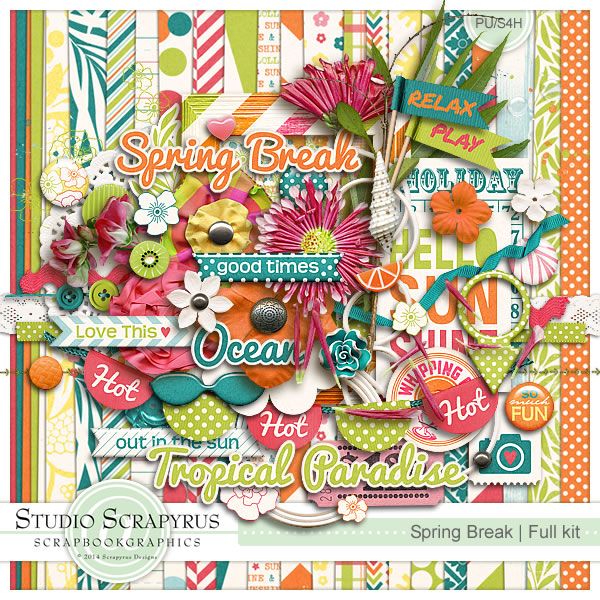 And last but not least, we are not leaving before giving all of you this wonderful quick page by CTM Tanpopo. Don't forget, the freebies will only be available for one month, so grab them while you can!