Are you one that totally gets into the spirit of Halloween? Decorations everywhere, inside and out? Are you planning to host a big party at your house or workplace? These Little Horror Labels will put the chilling touch into your decor! Scrapyrus Designs has made these labels in both English and French! These layered files can easily be customized to coordinate with your theme colors and can then be printed and adhered to old glass bottles or other clever creations to set the "spooky mood".
Catch these labels while they are on a fantastic 50% off sale!! You may have 2 weeks until Halloween, but this sale won't last until then!
These can be found in the
Scrapyrus Designs Store at Scrapbook Graphics
: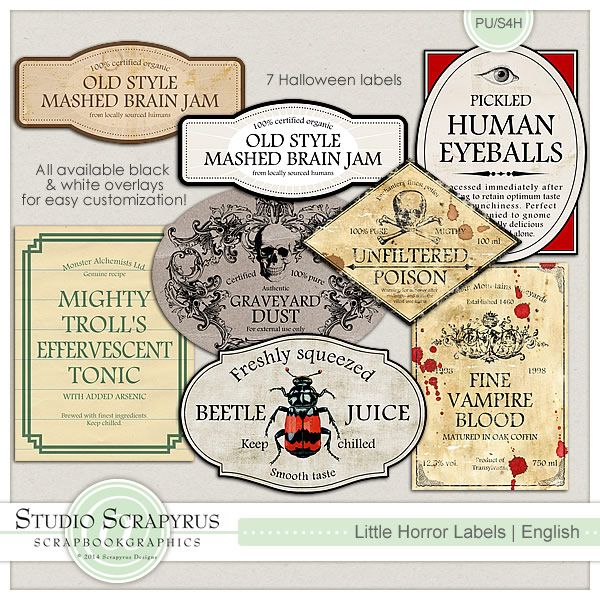 Happy Haunting!