Happy iDSD everyone ! :)
I hope you are truly enjoying your scrapping time and all the sales. There are some great deals out there, and the
Scrapyrus Designs store
sure is no exception.
The more you buy, the more you save ! Up to 50% off !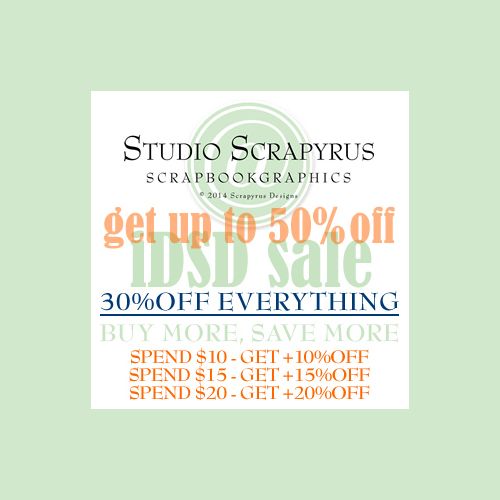 And that's not all, you have the chance to
win a Scrapyrus Designs future release
, tailor made to your desires.
Link us up to the color / theme inspiration of your choice and
if your entry is picked, you will win the release based on your inspiration.
It can be a picture from the web, a picture that you have taken yourself, an art work, maybe even a piece of clothing, anything that can get the Scrapyrus Designs creative juices flowing.
You are more than welcome to enter more than once, but please post it in separate comments.
Unfortunately, anonymous comments can not be considered unless the comment itself contains a name.
All comment between now and November 4th 23:59 EST (blog time) will be considered to win.
I can't wait to see what you come up with ! Good luck.