This month I am not going to share a very complicated tutorial with you. I'm going to share something really useful for Photoshop users. When I create a scrapbook page using Photoshop I often use keyboard shortcuts. They are very simple to remember. Once you know them it really makes a difference in how fast I can get a page done.
Here are my favorite Photoshop shortcuts using a PC: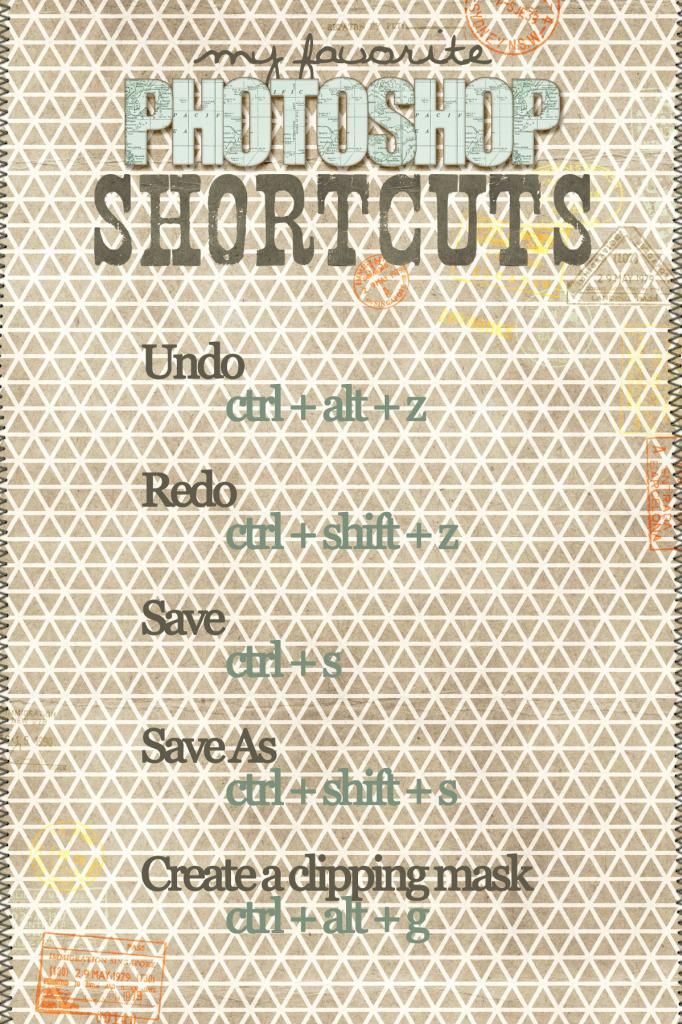 If you are using Mac it's not so complicated either. Just use the cmd key instead of ctrl and opt key instead of alt.
I used the
Explore kit and alpha
to create this fun memo card.