I always love Halloween; the festivities, the ghost tales... and you get one day to be your fantasy character. This year I'm probably going to be Holly Golightly; what are you going to be?
No matter whom you or your children will be this Halloween I'm sure you'll take a lot of pictures, and you can scrap them with the latest collab from Scrapyrus Designs and Meagan's Creations. Here's Salem Boolevard, exclusively available at
Scrapmatters
:
To see the larger previews of the individual parts just move your mouse over the thumbnails.
And here are some 'scarily' gorgeous layouts whipped out by our layout magicians: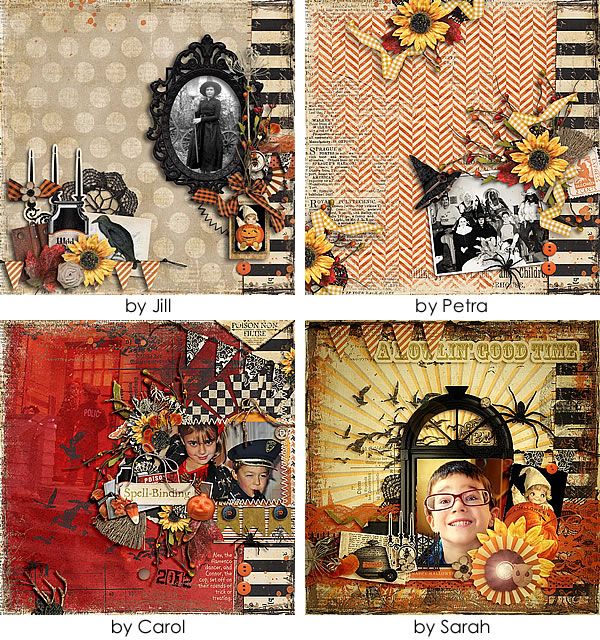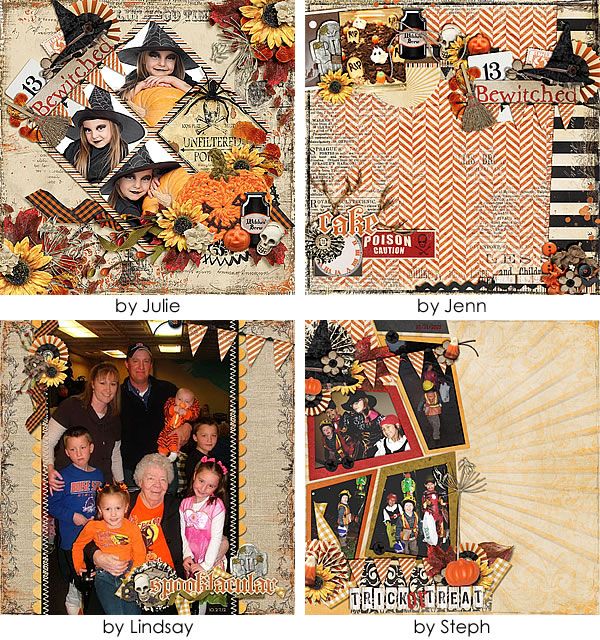 Happy Halloween to
Amie Lamm-Griffin
because she just won Salem Boolevard! Send an email to scrapyrusdesigns at gmail dot com to claim your prize.
Thanks for everybody who participated, and you guys get prizes as well! Check out these freebies:
Here are your lovely freebies made by CTM Jill:
And you can find more on
Meagan's blog
,
Meagan's Facebook Page
, on
Scrapyrus Designs' Facebook Page
and in the
Scrapyrus Designs newsletter
.
Here are the treats you can collect:
Did you think we were all done for this week? Scrapyrus has another fun new release for you: Little Horror Labels in English and French, available at Mscraps.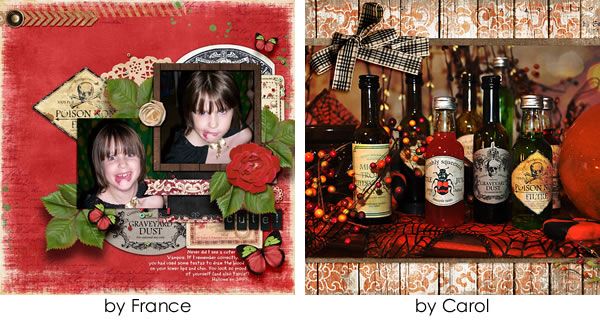 Hope you have a safe and fun Halloween!