Welcome, welcome to the Mscraps iDSD Blog Hop! For those who are new fans of Scrapyrus Designs, welcome and we're so happy you're here!
You must have come from our
FB Page
. Before I show you my part of the hop I wanted to remind you that I have a grab bag that is quite a steal called Never Fade Away; available at both
Mscraps
and
Scrapbookgraphics
: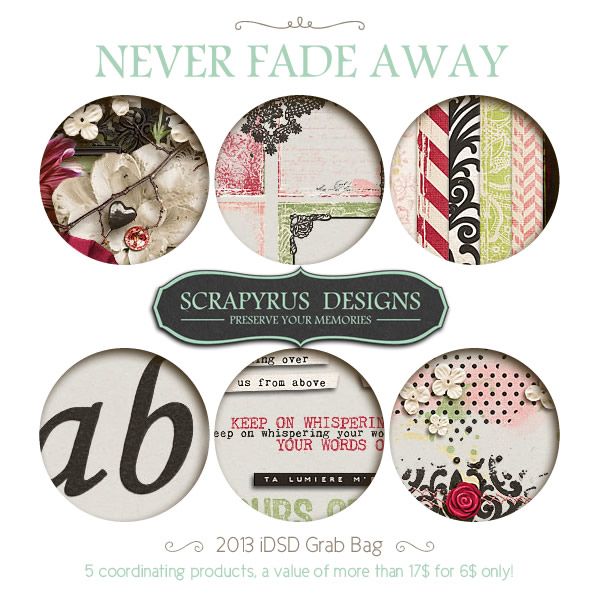 Now on to what you're here for: my second part of the blog hop!
Your next stop will be
Liz' FB page
. Please be aware of time differences, some part may not be available at the same time. For a full list of the hop please visit
Mscraps' forum
.
I hope you like my gifts and I'd love to hear your comments. Enjoy your iDSD!