Happy 2014, everybody! A new year, a new store! So, by now everybody knows where Scrapyrus Designs' new home is, right? It's the Scrap Orchard! So excited to be a part of the Scrap Orchard team!
And here is the first new kit of the year,
Dare
: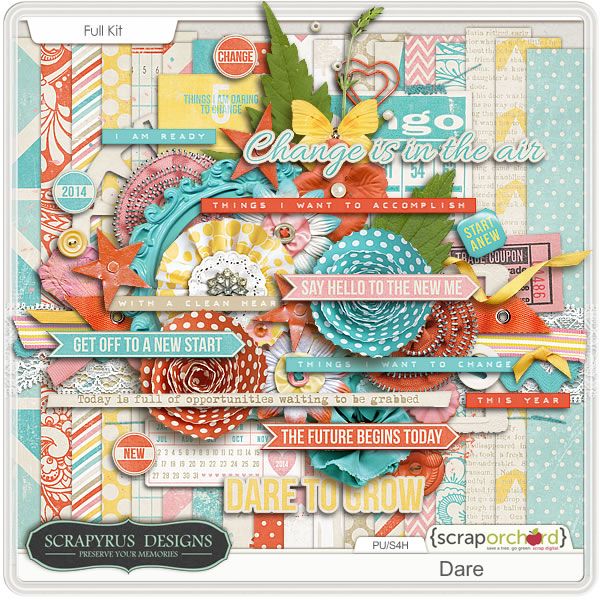 Congratulations to Steph Lovegreen for winning this kit! Send an email to scrapyrus designs at gmail dot com by January 9, 2014 to claim your prize. Thanks everyone for participating!
You'll receive this if you're a subscriber to Scrapyrus Designs' newsletter: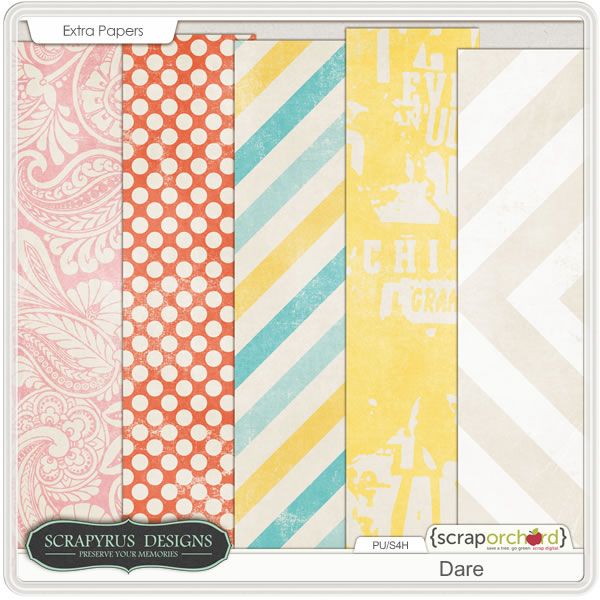 Hurry to Scrap Orchard now because I'm doing a grand opening sale over there!
And finally, just click on the preview to download these extra papers coordinating with Dare kit: