Oops! I think the cat has been let out of the bag, at least for our blog readers ;) You now know where I am moving to and you could win my first release of the year at my new store. This kit is all about daring to change things in our lives.
Leave us a nice comment on this blog post
and check back in the new release post to see if you have won the papers and elements of this joyful kit.
To double your chances, share this on facebook or your own blog etc and post the public link in a new comment here.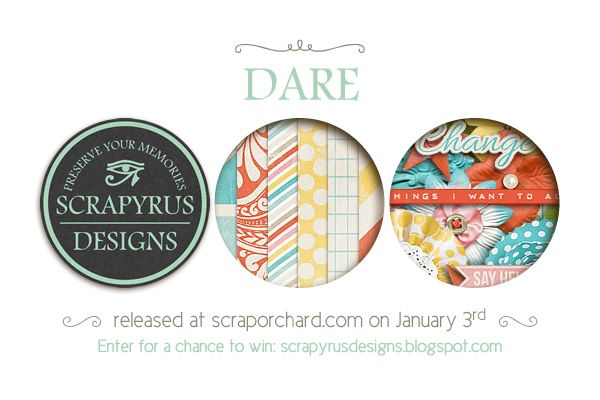 Comments have to be posted before noon January 2nd.
Unfortunately, anonymous comments can not be considered unless the comment contains a name.
And if you'd like to get this set of extra papers, add-on to Dare kit, go and subscribe to our newsletter at http://eepurl (dot) com/wo_Lf before it is sent on Friday!