We are back with another blog challenge to help boost your creativity and add another finished layout to your album!
I'm Lisa and I'm in the US. Many schools across our nation are getting ready to go on summer vacation. That means parents are coming up with all kinds of activities to keep kids busy and hopefully get to spend more family time together. Your challenge this month is to create a layout featuring something your family does while on vacation or break time from school. Some of you may have year round schools and some may still be in session so your pictures don't have to be from this year!! =)
If we are lucky enough to be able to get out of town we love to go to the ocean! We live on the west coast so getting to take our daughter to Florida and see the Atlantic was a treat! Here she is at Cocoa Beach. I used Spring Break by Scrapyrus Designs: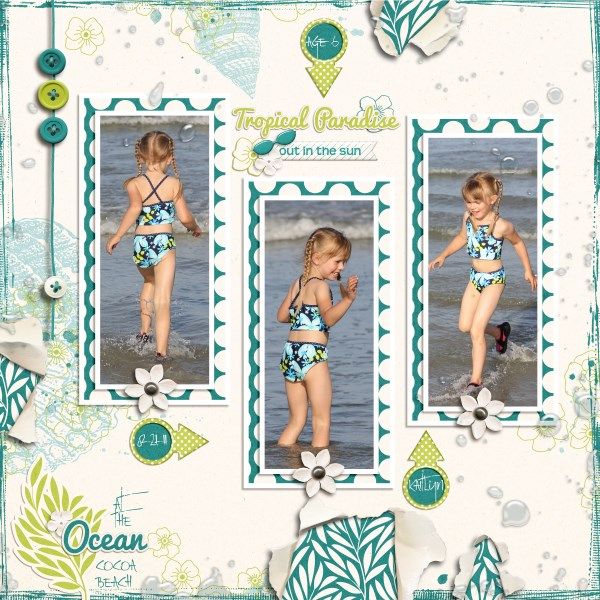 The rules:
Layouts should be made with 100% Scrapyrus Designs Products.
Freebies are allowed.
You are welcome to submit more than 1 layout. Each page will give you a chance to win.
For a chance to win, upload your page(s) and put the link in the comments on this blog post before the 25th of June.
The winner of this challenge will get a guest spot on the Scrapyrus Designs Team!
This is how Tia's family spend their summer.
And good news for the two participants in our May blog challenge, they have both won a guest spot on the Scrapyrus team. Congratulations
Andi Walker
and
Connie Miles
!