Who wants to win Scrapyrus Designs' brand new kit called A World At My Fingers? I know you all do so go ahead and follow the instructions below.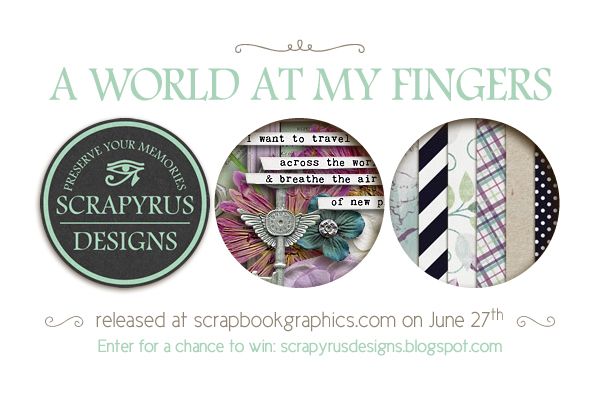 To stand a chance to win this kit, you need to:
1. Leave a comment on this blog post with your name and email address if you comment anonymously.
2. Comments must be left by noon on Thursday the 26th of June 2014.
3. You can share this RAK on your own blog or facebook and upon leaving a public link in the comments for each, you could have more opportunities.
Good Luck! Winner will be announced when the kit is revealed.